"Sustainability" recognizes that environmental health, social equity and economic vitality are interconnected, and all are critical in ensuring we create thriving, healthy, diverse and resilient communities for this generation and generations to come. To ensure that opportunities to carry out our business activities sustainably are identified and pursued, Tecan has a Sustainability Committee and a sustainability strategy that is integrated into the Group strategy. Integrating sustainability considerations into business decision-making equips Tecan for long-term success, and reflects our core values.
Tecan is a pioneer and global leader in laboratory automation. Founded in Switzerland in 1980, the company has more than 3,400 employees: a full overview of Tecan's employee profile is included in the Social Impact section of this report. Tecan has manufacturing, research and development sites in Europe, North America and Asia, and maintains a sales and service network in over 70 countries. Tecan Group Ltd. is the parent company, and is a limited corporation incorporated in Switzerland, whose shares are publicly traded. Tecan Group Ltd.'s registered office is at Seestrasse 103, 8708 Männedorf, Switzerland. The entities included in Tecan's sustainability report are listed here.
Tecan's main business activities are the research, design and development of our products, the final assembly of these at our production sites, and the sales and service activities that enable us to live up to our customer promise, "Always there for you". The company markets products directly to end users and as an original equipment manufacturer (OEM), Tecan also develops and manufactures OEM instruments, components and sub-modules. The products manufactured by Tecan are used in laboratories for life science research, in applied markets, in clinical diagnostics, and include medical devices. The largest product group comprises laboratory instruments and instrument components for the automation of different repetitive work steps.
Tecan does not conduct animal testing, or participate in, or knowingly fund, any external studies that use embryonic stem cells, fetal tissue or cell lines. Clients include pharmaceutical, biotechnology and in-vitro diagnostic companies, university research departments, and diagnostic and other laboratories. As an original equipment manufacturer (OEM), Tecan also develops and manufactures OEM instruments and components that are then distributed by partner companies. Tecan's value chain also includes the distributor network and supply chain, which are described in this report.
In 2021 Tecan created a sustainability committee, chaired by the CEO and made up of Management Board (MB) members responsible for specific ESG (environment, social and governance) areas, as well as Tecan's CFO, MB sustainability lead, and two subject matter experts who joined Tecan in Q3, 2021. The sustainability committee meets quarterly and sets Tecan's sustainability strategy and priorities, which are taken to the full MB for approval. Tecan's sustainability strategy is integrated into Tecan's Group strategy, and is reported on quarterly to the MB as part of the regular strategy cockpit reviews.
Tecan's Board of Directors is briefed on sustainability developments by the CEO and MB sustainability lead during their regular meetings, as described in the more detailed overview of the Board in the Corporate Governance section of Tecan's Annual Report. There is no separate committee at Board level for sustainability, activities are reviewed by the full Board, and management of social and environmental risks and impacts has been delegated by the Board to Tecan's Management and is integrated into Tecan's overall strategy. Sustainability topics are included in Tecan's regular annual strategy development and review process, and annual risk management process. Board members have varying levels of sustainability expertise, gained in their previous roles as CEOs or senior executives of companies with sustainability programs and in the case of one Board member, through actively working on a potential replacement for fossil fuels. A well-rounded understanding of business impacts is one of many criteria looked for in potential Board members; the opportunity to increase the visible diversity of Tecan's Board is also one of the many factors considered, and maintaining the gender balance of the Board is also a goal.
Tecan's CEO and sustainability committee members contribute to and review the annual Sustainability Report. Sustainability targets are included in the short-term variable pay compensation criteria of all Management Board members, and all Tecan colleagues who have a variable pay component to their compensation (see also Compensation report).
Throughout Tecan, management of social and environmental impacts is integrated into daily work. In addition, specific initiatives with a strong sustainability focus are tracked by Tecan's sustainability committee, as reflected in the "sustainability governance structure" pyramid. Current workstreams include working towards ISO 14001 certification of Headquarters, systematically increasing the assessment of suppliers' environmental and social impacts, and evaluating options to reduce the environmental impact of packaging and products. Sustainability committee members are responsible for updating the sustainability committee on the progress of workstreams within their area, and the Management Board (MB) sustainability lead presents a summary to the MB when key decisions are taken, along with any committee proposals that need MB approval.
Meet Tecan's Sustainability Committee members: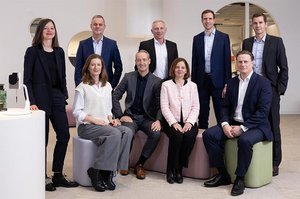 Committee Chair: Achim von Leoprechting, CEO
Management Board Sustainability Lead: Martin Braendle, Senior VP Corporate Communications & IR
Sustainability Committee Secretary: Sarah Vowles, Associate Director Corporate Communications & Sustainability
Marco Felicioni, Head of Environment, Health & Safety Office
Ulrich Kanter, Head of Operations and IT
Tania Micki, Chief Financial Officer
Erik Norström, Head of Corporate Development
Ingrid Pürgstaller, Chief People Officer
Andreas Wilhelm, General Counsel and Secretary of the Board of Directors of Tecan Group Ltd.
Tecan's sustainability governance structure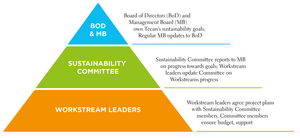 Tecan's sustainability strategy
At Tecan we are driven to improve people's lives and health. We do this by empowering our customers to scale healthcare innovation globally from life science to the clinic. We collaborate with our customers in healthcare and the life sciences, from early-stage innovation through project implementation and beyond. We deliver the products, services and solutions that make lab processes and medical procedures precise, reproducible and compliant. This leads to scalable outcomes that are further reaching and ever more valuable to humankind. Tecan's sustainability strategy supports the Company's purpose, is integrated into Tecan's annual strategy development and review process, and was approved by the Board of Directors in 2022. This strategy enables Tecan to say, "Our products add value to society, our business practices do, too". Both a description of how Tecan operates today and an aspiration indicating the areas in which Tecan will strengthen processes on an ongoing basis, the strategy states:
From design through production to end-of-life, we maximize the positive impact of our products and business practices. Tecan's products enable innovative healthcare, consider eco-design, and are produced with responsibly sourced materials. Our sites are carefully managed to minimize negative environmental impacts and implement opportunities to have a positive environmental impact. We consistently demonstrate excellence in product quality and safety, governance, and risk management, and have a measurable positive impact as an employer and in our communities.
Implementation of this strategy is further described in the Environment, Social Impact, and Governance sections of this sustainability report.
Support for the United Nations Global Compact and United Nations Sustainable Development Goals (UN SDGs)
Tecan joined the UN Global Compact (UNGC) in 2018, and in doing so committed to a precautionary approach to environmental challenges, along with key social impact and good governance principles derived from UN instruments such as the Universal Declaration of Human Rights, the International Labour Organization's Declaration on Fundamental Principles and Rights at Work, the Rio Declaration on Environment and Development, and the United Nations Convention Against Corruption.
Adherence to these principles is tracked by Tecan's sustainability Group Function and reported on annually via the UNGC reporting platform. Tecan's sustainability Group Function is made up of the sustainability Management Board lead and his direct report, Tecan's sustainability lead. Tecan's sustainability lead is the sustainability committee secretary, responsible for preparing the committee meetings and driving the sustainability agenda.
In 2022, timing of Tecan's UNGC reporting changed to align with the timing of Tecan's sustainability report publication, with the December UNGC Report instead being published after March, 2023.
---
Tecan supports the blueprint for a better future set out in the UN Sustainable Development Goals, and aligns in particular with goals 3, 5, 8 and 12.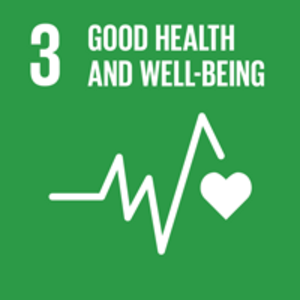 SDG 3 Good Health and Wellbeing. Ensure healthy lives and promote well-being for all at all ages: Tecan's products and business purpose – improve people's lives and health, by empowering our customers to scale healthcare innovation globally from life science to the clinic – directly support this sustainable development goal.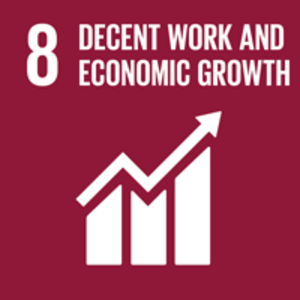 SDG 8 Decent work and economic growth. Promote sustained, inclusive and sustainable economic growth, full and productive employment and decent work for all: Through ethical business practices and with an emphasis on creating a diverse, inclusive, positive work culture Tecan supports this
goal.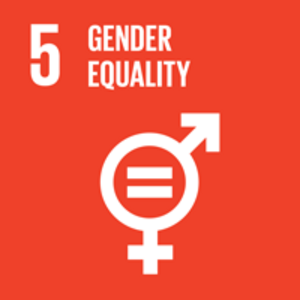 SDG 5 Gender Equality. Achieve gender equality and empower all women and girls: As an employer, Tecan works to advance equal opportunities for women, and to ensure equal treatment in the workplace. Efforts in this regard are outlined in the social impact section of this report.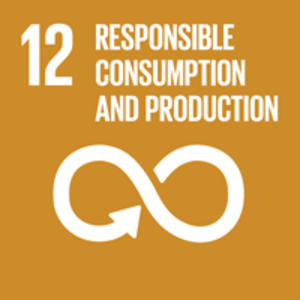 SDG 12 Responsible consumption and production. Ensure sustainable consumption and production patterns: Tecan works to support UN SDG 12 by
adopting sustainable practices and continuing to integrate sustainability information into the reporting cycle, as set out in this report.
---
Additional SDGs are supported through the work of Tecan's customers, and through research projects supported by Tecan. The majority of Tecan's customers focus on activities intended to ultimately benefit human health. Notable exceptions include:
Reducing Greenhouse gas emissions with alternatives to meat
Meat production causes vast amounts of greenhouse gas emissions in a number of ways, including deforestation and other land use change to produce animal feed and provide space for grazing, emissions from the animals themselves, and management of manure. A plant-based diet is one solution; cell-based meat is another. Cell-based meat is the focus of a number of start-up enterprises. In December 2020, Singapore spearheaded the industry, becoming the first country in the world to approve cell-cultured chicken. More recently, research and development in cell-based seafood products made from cultured fish or crustacean cell lines research has intensified. Companies are focused on the flavors, texture, and optimizing the cell culture media and condition to drive mass production at a competitive market price. Culture conditions such as temperature, pH and osmolality differ from typical mammalian cells as the fish and crustacean cells are cultured at lower temperatures within the range of 25–30°C.
Tecan's Spark Multifunctional Plate reader with Te-cool module allows growth analysis assays and monitoring to be conducted at consistent temperatures between 18 and 25°C in both kinetic and endpoint measurement. It circumvented the problem of the temperature deviation which could be up to +4 °C over ambient, due to the prolonged runs in kinetic assays and the heat emitted from the electronics within. As research in this area only grows, Tecan is delighted to enable the development of options that could lead to significant reductions in the production of greenhouse gas emissions.
Transforming the petroleum-based industry into a sustainable bioeconomy
To facilitate the transformation of the petroleum-based industry into a sustainable bioeconomy, genetically modified microbes are needed for the production of various bulk and fine chemicals. The AutoBiotech team at Forschungszentrum Jülich uses uses lab automation in combination with standardized molecular cloning workflows to accelerate the rational strain development. Robotic systems are used to automate the entire strain building process – from #plasmid design and assembly to transformation and propagation steps, isolation of enriched plasmids, and microbial phenotyping. Thanks to Tecan's Fluent® automation workstation, the liquid and plate handling eliminates all the tedious daily pipetting tasks, while Macherey-Nagel's automation-friendly plasmid purification solutions are integrated into the cloning and plasmid construction workflows. Together, the team has achieved great work in developing novel microbial cell factories.
Working to combat degenerative eye diseases
Tecan and the Centre for Eye Research Australia (CERA) have been granted a patent for technologies that support a hopeful vision: halting, or even reversing, the effects of common eye diseases using non-embryonic stem cell technologies.
Degenerative eye diseases affect millions of people around the world, causing progressive loss of vision and, in some cases, complete blindness. Researchers in Australia worked with Tecan to develop a tailored automation system that would enable them to scale their sample size and reduce variability in their process, saving time and detecting minute changes in cell behavior. The new capabilities of the approach, which uses a customized Freedom EVO®, have been recognized by the patent authorities in Germany, Australia, and now the US authorities.
Few labs in the world are equipped to perform the type of work that CERA carries out. It works on blinding diseases – such as glaucoma, age-related macular degeneration (AMD) and inherited retinal dystrophies – using induced pluripotent stem cells (iPSC) to generate cellular models of disease. The facility partnered with Tecan to cultivate large quantities of non-embryonic stem cells in a standardized manner using the Freedom EVO system that Marco Zalivani, a manager at Tecan's Labwerx division, helped to install. So, what are the unique features of CERA's machine? "The long robotic arm, the tilting carrier and the backwash system," Marco explains. "These are the parts that were customized for CERA and they can't easily be copied by other companies."
The related patent application was filed in spring 2017. Werner Hälg, Vice President, Global Intellectual Property at Tecan, notes that the patent process took an above-average length of time, but to compensate the delay by the US patent office, the term of the patent is extended for 322 days.
Alongside setting up the system, Marco also held training sessions in Melbourne, as automation was a step-change for the customer. The solution allowed an increase in sample size and reduction in variability during reprogramming or differentiation, as well as enabling medium to high-throughput analysis of human PSC and derivatives. Ultimately, this application shows the value of scaling healthcare innovation. As Associate Professor Alice Pébay explained after working with the machine, their ultimate goal is to pioneer vision regeneration programs to give hope to people who have lost their sight. "We hope that this approach will lead to new targets and novel therapies for the prevention and treatment of common and devastating diseases. It's very exciting."
Tecan's stakeholders include customers, investors and employees. Customer satisfaction is a priority for Tecan, as described in more detail in theCustomer focus section of this report. Customer surveys enable a structured engagement process, and complement the ongoing dialogue that can form between Tecan and customers based on the long life of Tecan products and associated service of products. Tecan has regular dialogue with investors as described in the Information policy section of this report. Tecan regularly responds to requests for information from customers and ratings agencies, and through these and the other interactions is able to assess what topics are of most importance to these stakeholders. Tecan's engagement with employees is described in the Social impact section of this report. Stakeholder engagement enables Tecan to calibrate its business decisions to ensure an optimum outcome.
Tecan is a member of associations including:
ALDA (Analytical, Life Science & Diagnostics Association), a "non-profit industry trade association for global companies that develop and market products and services used in life science research, drug discovery, QA/QC and food testing, and clinical and molecular diagnostics"
MedTech Europe, an industry association with the mission to "make innovative medical technology available to more people, while helping healthcare systems move towards a sustainable path"
The Regulatory Affairs Professionals Society (RAPS), which is based in the US and is "the largest global organization of and for those involved with the regulation of healthcare and related products," including medical devices, pharmaceuticals, biologics and nutritional products."
Swiss MedTech, "the association of Swiss medical technology", which represents approximately 700 companies, and is a member of the umbrella group MedTech Europe
The United Nations Global Compact (UNGC), an initiative based on CEO commitments to sustainability principles, and to supporting United Nations' goals
WeAdvance, "the leading business association for gender equality in Switzerland" as described here.
Tecan is also working with My Green Lab to further increase the strong environmental management practices followed in our own labs.
Tecan enjoys building working relationships with professionals that share our values, such as this recently developed cooperation with Bluepha:
Accelerating developments in synthetic biology
In July 2022, Tecan China and Bluepha signed a strategic cooperation agreement for joint development of a "synthetic biology platform for high-throughput organisms". Bluepha, as a biomanufacturing and material innovation company, is committed to designing, developing, manufacturing and selling new bio-based polymer products, such as 100% bio-based, marine degradable biopolymer produced via a fermentation process instead of a petrochemical process. Under the cooperation agreement, Bluepha and Tecan will jointly develop smart software and hardware for the experimental process and create standardized workflows for high-throughput synthetic biology R&D experiments by drawing on Bluepha's independently developed, automated, and data-based Synbio OS as well as Tecan's automated smart hardware. In the future, Tecan will both also organize regular technical meetings to share information about innovation in synthetic biology laboratory automation, and expand areas of cooperation.
Bluepha and Tecan are both amongst the founding members of "Nature Matters," a bio-economy industry accelerator platform. Adhering to the concept of "empowering the industry chain", Tecan and Bluepha will first make the synthetic biology platform accessible to "Nature Matters" members after its completion to promote the adoption of a unified "working language" by upstream and downstream partners. Through this endeavor for industry-wide standardization, the overall R&D efficiency of the industry can be improved, and the commercialization of synthetic biotechnology and related products can be sped up.
Transparent Reporting and Sustainability Ratings
Tecan values transparency and invests a significant amount of time in completing voluntary reporting requests and responding to customer sustainability questionnaires. Below are the ratings Tecan received in 2021 and 2022 from the most well-known sustainability ratings organizations. In addition, in 2022 Tecan completed the Workforce Disclosure Initiative survey for the first time, and participated in a detailed Corporate Digital Responsibility survey.
Survey

2022 Rating

2021 Rating

Change
´21 - ´22

CDP

C

D

EcoVadis

Bronze, 48/100

Bronze, 45/100

ISS (Governance)

1/10, lowest risk

1/10, lowest risk

MSCI

AA

AA

S&P CSA

38/100

18/100

Sustainalytics

13.8 (low ESG risk)

14.81 (low ESG risk)

WDI

60/100

n/a
Sustainability focus areas
Tecan set out its material topics in 2021 with input from stakeholders gained via customer surveys and queries, ratings agencies' questionnaires, participation in industry and other associations, and conversations with investors. This input clearly indicated the importance to our stakeholders of the topics Climate Impact, Responsible Sourcing, Diversity, Equity and Inclusion, and to a lesser extent, addressing plastic waste, which Tecan includes in the topic Circular Economy.
Input from Tecan colleagues was also gathered through structured opportunities such as breakout sessions during Tecan's annual Global Leadership Conference, as well as through internal communications channels such as the sustainability Yammer group, dedicated sustainability email address, and team meetings. From this input and the Sustainability Committee's own assessment of Tecan's impacts, Being the Employer of Choice, Community Engagement, Product Quality and Safety, and Governance and Ethics were also identified as topics material to Tecan. Stakeholders recognize that Tecan's business activities have a relatively small environmental impact and are at low risk of violating human rights. Material topics reflect areas in which Tecan's impacts are greatest, and in which Tecan works to have a positive impact. In 2022, assessments of environmental and social risks facing Tecan were deepened in the global risk assessment process, and a full double materiality assessment will be carried out in 2023.
Climate impact: Reducing the greenhouse gas emissions generated by Tecan's business activities, including energy consumption, integrating eco-design principles into product research and development.
Circular Economy: Transitioning from a linear economic model to a circular economy, e.g. by optimizing the percentage of recycled content in our products and packaging, optimizing product lifespan, integrating eco-design principles into product research and development, and reducing waste.
Diversity, Equity and Inclusion (DEI): Demonstrating equality of opportunity in business practices including hiring, training and promotions.
Being the employer of choice: Promoting employee health and safety, wellbeing, talent development, and a positive workplace culture.
Community engagement: Corporate volunteering and philanthropy in line with our business purpose.
Product quality and safety: Tecan strives to achieve the highest standards in product quality and safety, customer satisfaction and regulatory compliance.
Governance and ethics: Consistently demonstrating good business practices, including in areas such as anti-bribery and anti-corruption, data privacy and tax principles.
Responsible sourcing: Managing the social, governance and environmental impacts of our procurement activities.
Management of each material topic is described in the Environment, Social Impact and Governance sections of this report.