PRODUCT QUALITY AND SAFETY
Tecan's main business activities are the research, design and development of our products, the final assembly of these at our production sites, and the sales and service activities that enable us to live up to our customer promise, "Always there for you". The company is marketing its products directly to end users and as an original equipment manufacturer (OEM), Tecan also develops and manufactures OEM instruments, components and sub-modules. The products manufactured by Tecan are used in laboratories for life science research, in applied markets, in clinical diagnostics, and include medical devices. The largest product group comprises laboratory instruments and instrument components for the automation of different repetitive work steps. Customers depend on Tecan to produce instruments that facilitate reliable, reproducible results – the health of their own customers may depend on this. As a business-to-business rather than business-to-patient company, Tecan does not handle patient data or biological samples. Nonetheless, we never lose sight of the potential human impact at the end of the chain of activities we are a part of. Tecan's products are highly regulated, yet it is important to Tecan to go beyond legal requirements and strive for excellence in product quality and safety. This has been one of Tecan's core competencies since the company's founding, more than 40 years ago. The company's values: ambition, trust and highest standards, are embodied by Tecan's central Quality and Regulatory organization (QARA). Tecan's approach to product development is characterized by a deep understanding of quality and regulatory requirements globally. QARA colleagues collaborate with customers from an early stage, supporting the product development process in a series of structured stages that span the product's entire lifecycle, up to the point where it is withdrawn from the market. Tecan's commitment to quality is described at tecan.com, with the Quality and Regulatory Solutions brochure at this link setting out the expertise that enables Tecan to build regulatory requirements into a product order and ensure optimal product quality.
Each year, Tecan facilities are subject to a number of audits conducted by regulatory authorities, testing, monitoring and certification agencies, customers, and Tecan's own specialist teams. These experts inspect whether Tecan's facilities comply with country-specific regulations and the Company's internal standards for product and occupational safety, as well as health and environmental protection. These inspections also cover measures that Tecan has to implement if it fails to meet any requirements. Audits by customers cover areas including quality management systems processes, product design, validation documentation and post-market product support. Customers recognize the high standards at Tecan with regard to the relevant requirements. Tecan is also subject to regular extensive audits by international authorities at its production sites. In the past seven years the US Food and Drug Administration (FDA), inspected Tecan's main production sites for instruments in Männedorf (Switzerland), Grödig (Austria) and San Jose (USA), as well as Tecan US, the Company's importer and sales and service arm for the Americas. All of these audits were successfully concluded with zero formal observations. In 2021, Tecan's newly acquired Paramit Corporation received an FDA pre-approval inspection for manufacturing activities for a Class 3 medical device; this was the first time Paramit had been audited by the FDA. This audit was also successfully concluded with zero formal observations. FDA audit findings are publicly available via the FDA's compliance database webpage.
Tecan participates in the Medical Device Single Audit Program (MDSAP), which sets out a catalog of requirements for manufacturers of medical devices, drawn up by a number of participating countries. MDSAP aims to ensure that audits are performed in a standardized manner, in addition to covering all country-specific regulatory requirements. Thus, manufacturers of medical devices can gain access to several markets by means of a single audit. All the Tecan production sites eligible to participate in MDSAP have been successfully certified.
Regulatory requirements are increasing around the world. To ensure that the current versions of these are understood and implemented everywhere, Tecan maintains a robust program of regulatory intelligence monitoring. Through this program Tecan identifies new and upcoming drafts of regulations, participates in industry forums and on regulatory committees, and is an early adopter of new regulatory requirements affecting Tecan product lines. An example is the readiness and implementation of the European Union's In Vitro Diagnostic Regulation (IVDR) 2017/746 (Annex IX, Chapter I and III), which Tecan was one of the first companies to meet the requirements of, successfully completing certification of its IBL International DHEA Saliva ELISA diagnostic assay kit through BSI Notified Body 2797. Prior to this, through a global project team Tecan internal experts translated and implemented the extensive requirements into the quality system fabric and as a result during early 2020, Tecan's IBL Hamburg facility successfully gained an IVDR quality system certificate well ahead of the required 2022 implementation date. This allowed IBL to begin submission and transfer of their IVD immunoassay reagent portfolio to the new IVDR regulatory certification standard. By the end of 2022, an additional 21 products, both Class B and Class C, had been certified to IVDR.
Another focal point in Tecan's regulatory efforts is the supporting of customers in the Partnering Business, with Tecan making key documentation available for authorization applications for new diagnostic instruments. Furthermore, Tecan is building up strong, regulatory partnerships in order to guarantee successful marketing beyond market launch during the entire product life cycle.
A major challenge post-market is maintaining the product to current standards. Tecan continues to be an early adopter of new or revised standards to ensure not only its own product lines but those through our OEM partners remain compliant and current. As an example, Tecan's product risk management standards meet the requirements of the internationally accepted ISO 14971 for medical devices. This standard has been revised multiple times over the past 20 years to reflect current risk management practices and regulatory expectations. Recently, the standard was revised in 2019 requiring review and update to legacy product lines to reflect new requirements covering the lifespan of a product. Tecan implemented and released new procedures to incorporate a product risk management process for medical devices that covers the entire lifespan of a product and evaluates all possible risks, especially those pertinent to patients and users. This is one example of Tecan living up to the company' core value of "highest standards". The Tecan parent company, all production sites and all sales subsidiaries are also ISO 13485:2016 and ISO 9001:2015 certified. Tecan QARA teams are continuing initiatives to address scalability of the Quality Management System based on scope of business at each Tecan entity and to harmonize processes for the digital age where appropriate. Additionally Tecan is well positioned to be ready for FDA's recognition of ISO 13485:2016 as the accepted quality system standard for medical device companies. As part of its ISO quality system certification strategy, Tecan obtained a matrix certificate based on ISO 13485 for Tecan sales and service entities. Tecan US gained this in addition to compliance with the FDA's 21 CFR820. Tecan wants to ensure that all market units worldwide work according to the same processes and strive together to continuously improve their products and services. The matrix certificate also accommodates the current and future Group structure with an increasing number of subsidiaries. In Europe, the sales subsidiary in Germany was awarded the main certificate, while subsidiaries in other countries received sub-certificates. This new method of coordinated certification has benefits for customers and Tecan alike: greater transparency; the possibility to systematically monitor processes worldwide; and harmonized, standardized systems that also accommodate differences in the markets. Tecan products must also satisfy the following important quality system regulations, among many others: US QSR (Quality System Regulation)/21 CFR 820, Canadian Medical Device Regulations SOR/98-282, PMD Act (Pharmaceutical and Medical Device Act) and CCC (Chinese Compulsory Certification). New opportunities are developing for Tecan in emerging markets, which will place additional requirements on the company. Tecan's quality system strategy positions the company well to serve a diverse geographic customer base.
Tecan follows a controlled process for product information and labeling that is mandatory for meeting a number of regulations and is described in the internal documents "Global Product Labeling SOP" and "Development of APL Material". These documents do not include information about sourcing of product components. The Global Product Labeling SOP does include:
Internationally recognized hazard standards/symbols
Required regulatory information based on product type and areas of commercialization
Instructions for safe use of the product
Proper disposal of the product
Tecan also has a post-market surveillance process that monitors and responds to input from regulatory bodies and any customer complaints or inquiries received. This is set out in the internal documents Customer Support: Helpdesk/Expertline and Complaint Handling Process SOPs.
QARA teams throughout Tecan ensure that the Global Labeling and Advertising SOPs and the post-market surveillance process are being adhered to, as part of their usual tasks. Customer concerns or questions regarding product information and labeling can also be addressed through customer sales contacts, Tecan's customer services, or Tecan's whistleblower hotline regarding environmental protection, handling of hazardous materials and their disposal, or endangering the health and safety of other persons. In 2022, no such complaints were made to the whistleblower hotline and there were no incidences of non-compliance with the Global Labeling SOP. The post-market surveillance process functioned as intended: Tecan detected and voluntarily issued corrections to two product labels in accordance with these post-market procedures. In 2022, no incidents of non-compliance with regulations concerning the health and safety impacts of products and services were identified.
Tecan's QARA team is organized at Group level to ensure ongoing improvements based on changes in regulations worldwide and monitoring of product quality, and for addressing any customer complaints. The Company performs a global management review every year in which relevant data from all Group companies are reviewed centrally. The process assesses whether quality management is still optimized and effective to the legal requirements and regulations for the products and services supplied by Tecan. Tecan undertakes this review with regard to the individual national markets as well as from a Group-level perspective, in this way, progress is evaluated.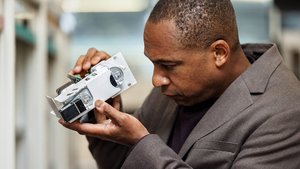 Tecan's corporate values of trust, highest standards and ambition are the cornerstones of our business and provide the framework for Tecan's culture. Our customers, investors and other stakeholders trust Tecan to act responsibly and ethically as we meet our commitments to them, and our strong corporate governance processes ensures that this trust is honored. As well as reaching highest standards with our products, we work to provide reliable high-quality service to our stakeholders across all business areas, ensuring their data is secure, business risks are anticipated and proactively managed, and that any feedback provided is responded to appropriately.
Tecan's good governance and ethical practices are reflected in the Organizational Regulations and Tecan's Code of Conduct, all available on Tecan.com. Tecan's Code of Conduct is binding for all employees, managers and Board members. In this Code, Tecan undertakes to maintain the highest standards in its business activities and to respect ethical values. With the Code, Tecan aims to document internally and externally that the Company is a credible and reliable business partner and employer in all situations. The Code promotes compliance with standards on occupational health, safety and the environment, provides instructions on ensuring data protection and handling confidential information, and requires accurate and timely communication of information and careful logging of relevant meetings and processes by Tecan staff. The Code also stipulates compliance with competition law as well as national and international trade law for the import and export of products. It also includes a zero-tolerance policy toward bribery and corruption and guarantees anonymity for whistleblowers.
Line managers are responsible for ensuring that all their staff know and understand the content of the Code of Conduct. The Code is available in English and German as well as seven other languages, including Spanish, Chinese and Japanese. By providing these different language versions, Tecan wishes to ensure that this important document is understood by employees all around the world. All employees globally must attend and successfully complete a training course on the Code when joining Tecan, and then every two years following. As of 31 December 2022, 98.5% of all employees and 98.3% of all contractors at Tecan had completed the Code of Conduct training. For more advice and guidance on the Code of Conduct employees are encouraged to discuss with their line manager, and concerns can be raised anonymously via the whistleblower hotline.
Tecan has established several organizational control mechanisms with the aim of ensuring good governance and ethical behavior. The Internal Audit department has the task of periodically assessing the effectiveness of the internal control system. The internal control system consists of all organizational measures taken by the Company in order to maintain the effectiveness of its operations, protect the corporate resources, appropriately manage the risks and ensure compliance with laws and regulations, while always keeping a strong focus on the trustworthiness of the financial reporting. Internal Audit has the power to check and verify processes, systems, management activities, projects and contracts, acting as a supervisory body independent from operations and is reporting directly to the Audit Committee of the Board of Directors. In the year under review, the Audit Committee and Head of Internal Audit held several meetings. The Head of Internal Audit is a certified member of the Institute of Internal Auditors of Switzerland (SVIR), and the department is subject to the international standards for internal auditing.
As in previous years, Tecan has not been involved in any significant instances of non-compliance with laws and regulations during the reporting period, including legal cases, rulings or other events related to corruption, bribery, anti-competitive behavior, anti-trust, or monopoly practices.
Tecan employees and third parties can report possible events of misconduct via a third party-managed whistleblower hotline, accessible at tecan.com. This dedicated mailbox and multi-language telephone hotline is run by EQS, a specialized provider of compliance solutions. Reports can be filed anonymously if preferred and all complaints are reviewed by Internal Audit, discussed with top management and addressed as necessary. The EQS platform ensures the highest standards of confidentiality and anonymity as well as a secure communication between the whistleblower and the members of the Internal Audit department of Tecan in charge of investigating the issues reported. Tecan updated internal procedures and training modules in order to take into account opportunities and obligations related to the whistleblowing reports delivered over the EQS tool.
Tecan received five reports via the whistleblower platform in 2022, which corresponded to five cases. Of these, four were investigated and found to be unsubstantiated, and one case is still under investigation. All cases involved internal parties only.
To ensure sustainable corporate growth, it is crucial that any risks that could compromise this growth be recognized early on, assessed in terms of likelihood and consequences, and mitigated through an appropriate plan of measures. Tecan has a well-established global risk management process for this purpose. The process encompasses, among other factors, strategic risks, product risks, market and customer risks, occupational safety risks, risks relating to Tecan's social and environmental impact and risks associated with the impacts of climate change. It also focuses on political and economic developments as well as the possible impacts certain events may have on external partners such as customers or suppliers. Tecan continuously adjusts its risk management system in line with changes to the environment and takes current events into account in its risk assessment. Business continuity planning is designed to ensure Tecan's ability to withstand supply chain interruptions. The Board of Directors reviews annually whether the risk assessment of business activities is appropriate and whether it takes into account both internal and external changes. Where necessary, new measures to mitigate risk are implemented. Tecan's risk management system is also regularly audited by a key insurer, who attests to the instrument's high standard, enabling a premium reduction. Some of the company's employees hold risk management certification, so the company does not have to depend exclusively on external experts.
Climate change related risks and opportunities
Assessing the consequences and dangers that could be linked to climate change is part of the global risk management process. For example, the consequences of flooding, fire, storms or other extreme weather conditions are evaluated. With Tecan's industry- and end-market exposure, product offering, and location of production sites, no significant risks with the potential to have a substantive financial or strategic impact on the business are expected to result from climate change itself or from regulatory requirements regarding climate change. Currently, climate change is not expected to lead to new business opportunities that could make a relevant contribution to Tecan's business growth. In 2023, Tecan plans to conduct scenario analyses to further test this assessment.
IT and Cybersecurity risks
Information systems and technology are still in focus of potential cyber security events. Not only large enterprises, but even more small and medium companies are getting targeted.
Tecan Global IT runs a solid enterprise application landscape with focus on an SAP core platform which integrates sales, customer service, production and the entire financial area in one platform and harmonizes processes. This platform also forms the basis for a "business intelligence reporting suite" with integrated planning modules, for instance for human resources or the budget process. A continuous lifecycle for updates ensures that Tecan always has the latest software versions, thus limiting outages and helping avoid large-scale, expensive update processes with long test phases.
In the financial area, an IT-based control system automatically recognizes and flags potential areas of conflict with regard to employees entrusted with a range of duties, which when combined could result in a risk of manipulation. Tecan also uses an internal, self-managed treasury system, executes all money transfers for all Group companies centrally, and manages their cash reserves. This has enabled Tecan to optimize the number of banks it uses in connection with its business activities, and transfer cash reserves to banks at lower risk of failure. The treasury system has also improved short-term financial planning and ensured an interest rate benefit compared with decentralized management.
All main IT infrastructure services offered by the group worldwide are outsourced and hosted to servers of an external service provider. The data is backed up redundantly, and the data centers are physically separated from one another and from the production sites. This enables Tecan to minimize the risk of critical data loss and increase data security. Global IT support is also available for Tecan sites in all regions, thereby reducing outages.
Tecan carries out regular cybersecurity audits, and related training is mandatory for all Tecan employees, with employees in key roles or demonstrating need receiving additional training.
Cybersecurity is key focus in relation to select Tecan products, as well as company operations. As the importance and benefits of global connectivity and open digital ecosystems become more widely appreciated, Tecan recognizes the cybersecurity vulnerabilities these initiatives inevitably introduce. At Tecan, end-to-end cybersecurity is factored in from the outset of system development, using a "zero trust" approach to ensure strict verification protocols are in place. The approach is extended all the way through to deployment and maintenance, with continual risk assessment and monitoring for all live software. With breaches as a potential risk in any industry, Tecan focuses on ensuring appropriate controls are in place to protect the confidentiality and integrity of customers' data.
Anti-bribery and anti-corruption due diligence
Tecan carries out regular detailed screening of its distributors, and has established a separate process with the TMS (Tecan Management System) directive "Distributors and Intermediaries Anti Bribery Due Diligence" for this purpose. In particular, the TMS directive requires that all Tecan distribution partners and their owners, directors and employees refrain from bribing representatives of governments or state-owned or private enterprises, or from taking bribes. It does not matter whether bribery is prohibited, tolerated or allowed in the countries in which business is being done. Bribes are prohibited irrespective of whether a bribe is connected to a specific act or omission or is granted or received with a general view to the future execution of duties. Bribes do not only involve cash payments but also mean, for instance, lavish gifts, hospitality and entertainment. Distributors and intermediaries need to ensure that their representatives and their sales force are trained and adhere to Tecan's standards of doing business. Internal Audit closely monitors the compliance of the business run through dealers and distributors. In particular, activity is focused on ensuring that all third party intermediaries explicitly commit to our Code of Conduct, demonstrate a sufficient understanding of it and pass background checks without issues of concerns (legal disputes, criminal investigations etc.) These steps are automated through the ethiXbase platform, which ensures a solid audit track of the checks performed. This platform allows a "real time" detection of unethical behaviors which may potentially have been reported regarding our dealers and distributors in the press or in the dedicated data banks.
Tecan has assessed all operations for risk related to corruption, and identified no significant risks. Tecan only generates a smaller portion of its sales in countries with an increased risk of corruption according to the criteria of the organization Transparency International.
Tecan is committed to handling all information (including personal, technical and commercial information) which employees, customers and other stakeholders entrust to it with due care, in compliance with applicable laws and solely for the purposes for which the information was provided or generated. When processing personal information, Tecan pays particular attention to the principles of transparency, lawfulness, proportionality and accountability. Tecan's Data Protection Governance Structure includes a certified Group Data Protection Officer who directly reports to Tecan's Management Board. Data protection is also supported by an online, easily accessible Data Subject Request Portal through which data subjects can invoke the rights they enjoy under applicable data protection laws.
---
At Tecan, our behavior is governed by strict adherence to our ethical code, respect for our environment, and full compliance to applicable laws and regulations in all the jurisdictions where we operate. This is not different when it comes to taxation, which is an integral element of our overall corporate social responsibility.
Our Tax Principles are in line with our core business values and are designed to support Tecan in delivering its strategic ambitions.
Principle 1 - Sustainability & Governance
Tax is a core part of Tecan's sustainable business practices, in particular the sustainability focus area "Governance and Ethics". The Group's Tax Principles are in line with the goals of the OECD/G20 Base Erosion and Profit Shifting project and with its core principles, coherence, substance and transparency.
Our Tax Principles are mandatory and apply to all the entities and employees of the Group. The Tax Principles are owned by Tecan's CFO, who is a member of Tecan's Sustainability Committee.
We comply with the tax legislation of the jurisdictions in which we operate, adhering to both, its letter and spirit, and pay the right amount of tax at the right time.
All tax returns, claims, elections, disclosures, and payments shall be made accurately and on time.
The Tecan Group Transfer Pricing Policy is defined and implemented based on the internationally accepted arm's length principle, as described by the international tax conventions and by the OECD Guidelines, and as implemented in local rules and regulations. Transfer pricing methods follow a thorough analysis of the functions, risks and assets of the parties to the transaction.
To ensure that the Group complies with local tax laws in the jurisdictions in which it operates and that solid and responsible tax planning is undertaken, we seek for adequate personnel, resources, up-to-date expertise, training and systems, and develop tax awareness across Tecan functions and businesses.
Principle 3 - Business structure driven by commercial considerations
Our business structure is driven by commercial considerations, is aligned with business activity and has genuine substance.
Our tax planning is based on reasonable, solid interpretations of applicable law and is aligned with the substance of the economic and commercial activity of our business. We do not use tax havens or opaque corporate structures to hide or reduce the transparency of our activities.
Our Tax Principles extend to our relationships with employees, customers and suppliers. We do not engage in arrangements whose sole purpose is to create a tax benefit.
Principle 4 - Constructive and Professional Relationships with Tax Authorities
It is the Group's aim to maintain constructive and professional relationships with local tax authorities, based on mutual respect, transparency and trust.
We are open and transparent with tax authorities, responding to relevant tax authority enquiries in a straightforward and timely manner to assist in the evaluation of tax liability.
Where there are misunderstandings of fact or law, we will seek to work with tax authorities, where possible, to identify the issues and explore options to resolve those misunderstandings or disagreements.
We will not bribe or otherwise induce tax officials, government officials or ministers with the aim of obtaining more beneficial outcomes with respect to tax matters.
Principle 5 - Transparency
We strive for a regular information to our stakeholders, including investors, employees, civil society and the general public, about our approach to tax and taxes paid. Disclosures are made in accordance with the relevant domestic regulations, as well as applicable reporting requirements and standards such as IFRS.
---
Tecan's strict adherence to the Company's ethical code, respect for the environment, and full compliance to applicable laws and regulations in all the jurisdictions where Tecan operates applies also to the company's approach to taxation. This is set out in the Tax Principles, shared here and also available at . The Tax Principles are owned by Tecan's CFO, who is responsible for ensuring compliance with these principles. Risks associated with tax are included in Tecan's risk management process, described , and concerns can be raised through the whistleblower hotline, described .
Business processes are an essential element in the organizational structure, and they are employed to understand, manage and coordinate business activities and form the basis of a successful development of the company. At Tecan, prudent corporate activity is an integral component of the daily routine of both employees and management. This requires clearly structured, transparent business processes.
It is important that Tecan employees are familiar with globally binding internal corporate guidelines, business processes, and country-specific laws and regulations. Employees can access the most up-to-date version of these documents at any time in the Tecan Management System (TMS). The documents also convey intangible values that form the guiding principles of the corporate culture. The TMS is rated as a model tool by customers and external partners alike. Tecan develops the TMS on a continuous basis.
Tecan has had a continual improvement process (CIP) in place for many years. Employees in all areas of the Company should identify potential improvements at a day-to-day level, put forward solutions and contribute to their rapid implementation. The aim of the CIP is to enhance efficiency as well as quality and occupational safety, improve internal collaboration and finally increase profitability. Where possible, the success of the CIP is measured by examining key performance indicators. For example, in production this is done by looking at productivity, throughput time and inventories.
As part of the existing lean production, a consistent one-piece flow approach – an "employee-linked workflow" – was adopted in the production system. The employees accompany the instrument along the entire production path to completion, with no interruptions between the various work steps. Not only does this production process shorten production times and further improve quality, it should also further increase employees' motivation levels.
In the production process, all employees have clearly defined responsibilities in the manufacturing process of the various product lines, and each product line is overseen by a production manager. Responsibility for the timely execution of orders, the procurement of materials and the observance of the agreed objectives is clearly allocated to individuals. Performance reviews are undertaken on the basis of key performance indicators. Each morning, the production manager discusses the next steps to be undertaken with the entire team before production gets underway. At Tecan's Paramit sites, a computer directed assembly process, vPoke®, developed by Paramit, drives high reliability and quality in the manufacturing of medical devices and life science instruments. vPoke® enables rapid scale of assemblies with hundreds of sequences, including those with fluidics, motion control, custom electronics, and optics.
Areas other than production, such as sales, service and support processes, are also continually optimized, including on the basis of customer surveys.
For Tecan, client focus is the basis for a sustainably successful business model. Tecan's central customer promise is "Always There For You" – all of the Company's activities are geared toward its customers. This promise is put into practice in an exemplary manner by numerous Tecan employees across the world in their daily dealings with customers and colleagues. To measure whether the customer promise is also met at company level beyond individual examples, Tecan regularly carries out comprehensive, international customer surveys. In these surveys, existing customers in different business areas and regions who have bought Tecan products in the past few years are asked about what matters most to them in the partnership, and their satisfaction levels. The surveys show that the vast majority of customers are satisfied with Tecan's products and services, with the majority describing themselves as "very satisfied" or even "completely satisfied".
Understanding what matters most to build trusted partnerships and driving long-term improvements is essential in order to guarantee high satisfaction levels over the long run, which also boosts loyalty to Tecan. Critical improvements have been identified through these surveys, and measures taken in 2022 as well as those previously implemented are expected to help continue to improve the overall customer experience. In addition to these comprehensive surveys, customer satisfaction is also continually measured as part of the broader customer satisfaction program, and to consolidate customer focus. Customers are also surveyed directly after transaction or at set intervals, with this feedback also providing the basis for continuous improvements.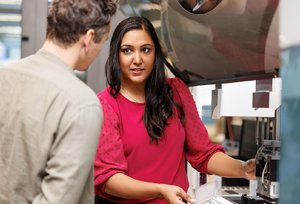 Patents and protection of intellectual property
Tecan is a pioneer and has been the market leader in laboratory automation for 40 years. Tecan's success is based on core competencies that the Company has systematically acquired and expanded over the years. Tecan makes above-average investments in research and development to maintain and reinforce its position as market leader. Protecting its intellectual property is also of major importance in ensuring that the development of new products and technologies gives the Company a sustainable advantage in the market. Tecan registers patents on relevant developments for the most important markets in a timely manner. The Company has several hundred patents in various patent families. Once again, numerous new patents were granted in the year under review.
Patents strengthen Tecan's competitive position in a variety of products and applications. Numerous patents were also registered for the Fluent liquid handling platform and the Spark reader platform, many of which have already been granted. These patent registrations relate to a variety of basic inventions in the fields of both hardware and software that were made during the development of the platforms.
An overview of the various patents has been published on Tecan's . The overall strategy to protect intellectual property includes patents, trademark registrations of the names of product platforms, registering designs to protect Tecan products from copycat products and protecting individual graphic software elements by means of design rights and trademark rights. Tecan also arranged for key branding elements of the new design to be protected and applied for brand registration.
Tecan's main business activities are the research, design and development of our products, the final assembly of these at our production sites, and the sales and service activities that enable us to live up to our customer promise, "Always there for you". The products manufactured by Tecan are used in laboratories for life science research, in applied markets and in clinical diagnostics. The largest product group comprises laboratory instruments and instrument components for the automation of different repetitive work steps. Our products add value to society, and as described in the Social Impact section of this report, we also add value in our role as an employer. In 2022, Tecan took steps to ensure that we have positive impacts, and avoid any negative impacts, through our supply chain. Tecan published a Human Rights and Responsible Business Practices policy in 2022, reiterating our commitment to the principles of the United Nations Global Compact (UNGC), including the protection of internationally proclaimed human rights, the elimination of all forms of forced and compulsory labor, and the effective abolition of child labor. Potential negative impacts in the supply chain include breaches of the UNGC principles, either by Tecan suppliers or stakeholders our suppliers work with.
Tecan products tend to be associated with specific Tecan production sites, and the sourcing for those sites is led by the site manager. In spending terms, between 60% and 80% of Tecan's purchase volume is typically sourced in the same region as the production site. As well as facilitating the development of trusted business relationships, this proximity enables Tecan to better manage cost efficiency, inventory needs, just-in-time delivery, freight cost, and quality aspects. Direct suppliers are required to commit to the "Tecan Supplier Code of Conduct", which reflects the principles in Tecan's employee Code of Conduct and defines the minimum requirements by which all suppliers must abide. These refer to internationally recognized ethical standards relating to human rights, labor and the environment, as well as business practices.
It is important to Tecan to prevent the use of conflict minerals (gold, tin, tantalum, or tungsten) that are linked to human rights abuses, while supporting the necessary use of materials from legitimate sources. Tecan is committed to supporting its customers in complying with the US Dodd Frank Act and adheres to the applicable elements of the OECD Due Diligence Guidance for responsible sourcing of minerals from conflict affected and high-risk areas. Tecan is working together with suppliers on these areas and requires a Declaration of Conformity that human rights are respected as part of supply agreements, as noted in the policy statement on tecan.com.
In 2022, Tecan began working with EcoVadis to assess risks and increase sustainability throughout our supply chain. Already a participant in the EcoVadis assessment process in our role as a supplier, Tecan now extends this assessment process to our own suppliers. An initial screening of 1,722 existing suppliers provided valuable insight into areas to prioritize for follow-up. This screening also enabled Tecan to meet its 2022 target of completing an ESG (environment, social and governance) assessment of critical suppliers, one of four ESG targets linked directly to a total of 20% of the Management Board's short-term variable pay. Based on their location and business focus, 143 suppliers were identified as being potentially at higher risk of having negative impacts in the areas of environment, labor and human rights, ethics, or sustainable procurement. Where an ongoing business relationship existed, these suppliers were prioritized for follow-up assessments, beginning with suppliers assessed as being both high risk and critical to Tecan's business operations. Follow up has included requesting suppliers to commit to Tecan's 2021 Supplier Code of Conduct, and in some cases, to complete a detailed supplier survey, distributed via the EcoVadis platform. While further assessments were still underway, 0% of existing suppliers had been asked to commit to improvement actions and 0% of supplier relationships had been terminated by the end of 2022. No breaches of Tecan's Supplier Code of Conduct or Human Rights and Responsible Business policy were reported in 2022. In 2023, Tecan will publish a Supply Chain policy and describe the process followed if any issues are detected, either via reports of policy or Code breaches, through supplier surveys, via our direct supplier engagement, or otherwise. The screening process carried out in 2022 will be applied to 100% of new suppliers. Opportunities to promote responsible environmental management as well as diversity, equity and inclusion in the supply chain will be assessed, sustainability criteria will be included in the supplier qualification process, and metrics to measure the success of the responsible sourcing program will be developed.