Tecan is very aware of the enormous responsibility it bears for its employees, who are the foundation of the company's successful development. The basis for working with Tecan is an open, diverse and integrated culture that focuses on dealing with one another respectfully, with the same rights and opportunities for all employees. To ensure this, personnel policies are binding at all Tecan sites around the globe. National hiring rules ensure compliance with laws on, for example, gender equality and non-discrimination. Both Tecan managers and employees are also held to strict ethical guidelines. These ethical guidelines are firmly established in the Code of Conduct and form part of the training requirements for all employees. As part of fundamental labor rights, Tecan is also committed to observing international labor and social standards that are based on the defined standards of the United Nations' International Labour Organization (ILO). The four basic principles of the ILO are freedom of association and the right to collective bargaining, the elimination of forced or compulsory labor, the abolition of child labor and the elimination of discrimination in respect of employment and occupation. By signing the UN Global Compact, Tecan committed to these as well as to principles relating to human rights, business ethics and environmental responsibility. Tecan employees and external stakeholders are able to report potential events of misconduct over an independent, third party managed whistleblowing platform, which ensures the highest standards of confidentiality and anonymity.
In 2022, Tecan included social impact and governance targets in Management Board short-term variable cash compensation, as described in the Compensation Report. These targets also applied to all managers within Tecan who receive variable pay, in varying percentages. In 2023, social impact targets are again included for all senior leaders within the company, with ESG (environment, social and governance) targets linked directly to a total of 20% of the Management Board's short-term variable pay.
Tecan's employee demographics are shown in the charts and tables below. Compared to year-end 2021, Tecan's employee headcount has grown from full-time equivalent (FTE) 2,155.45 to 3,377.61, representing 3,457 employees. This growth is mainly due to the integration of colleagues following the Paramit acquisition in August 2021. Paramit employee data was not included in the 2021 Annual Report. Excluding Paramit, Tecan's employee number increased to 2,410 employees in 2022, FTE 2,332.
Tecan's employee data by gender and contract type 
| | | | | |
| --- | --- | --- | --- | --- |
| Contract type | Female | Male | Not disclosed | Total |
| Total employees | 1409 | 2037 | 11 | 3457 |
| Permanent employees | 1343 | 1937 | 8 | 3288 |
| Temporary employees | 66 | 100 | 3 | 169 |
| Non-guaranteed hours employees | 0 | 0 | 0 | 0 |
| Full-time employees | 1254 | 1941 | 11 | 3206 |
| Part-time employees | 155 | 96 | 0 | 251 |
Tecan offers high-quality employment, and does not use zero-hours contracts.
Tecan's employee data by region and contract type 
Contract type

Asia Pacific

North America

Other Europe

Switzerland

Total

Total employees

959

1097

632

769

3457

Permanent
employees

946

1003

621

718

3288

Temporary
employees

13

94

11

51

169

Non-guaranteed hours employees

0

0

0

0

0

Full-time employees

951

1091

559

605

3206

Part-time employees

8

6

73

164

251
Tecan offers high-quality employment globally. Where positions are part-time, this is typically at the request of the employee.
Number of non-employees by contract type 
Contract type

No. of workers on each
contract type

Percentage (%) of workers within total

workforce on each contract type

Contractors (independent, self-employed)

NA

NA

Agency workers (e.g. labor agency, recruitment agency workers)

719

17.22

Franchisee workers

NA

NA

Third party on site workers (e.g. subcontracted service workers, third-party workers)

NA

NA
The majority of Tecan's contractors work in Production and Logistics (31%) or General Administration (24%) and over 57% of contractors are hired in Switzerland. Tecan most commonly engages with non-employee workers indirectly through employment agencies.
Percentage of all employees covered by collective bargaining agreements 
% of employees covered by
collective bargaining agreements

Total global operations

10.38%
Age diversity of Tecan's Board of Directors
| | |
| --- | --- |
| | % of employees |
| Members over 50 years old | 100% |
Gender diversity (%) of Tecan's Board of Directors (GRI 405-1a)
Gender diversity (%) of Tecan's Extended Management Board (GRI 405-1a)
Age diversity (%) of Tecan's Extended Management Board (GRI 405-1a)
Gender diversity (%) of Tecan's LSB Regional General Managers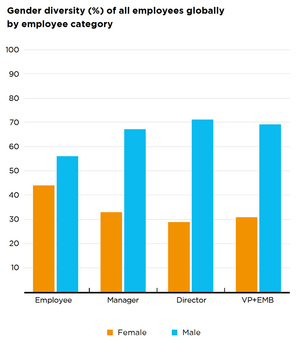 Gender diversity (%) of all employees globally by employee category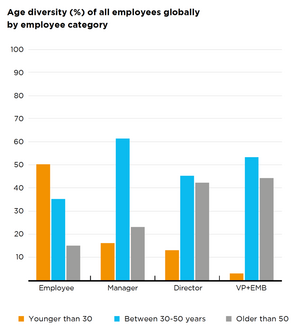 Age diversity (%) of all employees globally by employee category
Turnover rates, voluntary and involuntary, of all Tecan by region 
Region of operations

Voluntary
turnover rate (%)

Involuntary
turnover rate (%)

Total turnover rate (%)

2021:
voluntary %

2021:
total %

Asia Pacific

18.87

3.44

22.31

24.71

28.05

North America

20.33

5.56

25.89

19.05

20.65

Other Europe

8.07

6.96

15.03

8.02

10.11

Switzerland

7.80

6.63

14.43

7.66

5.93

Total global employees

14.9

5.47

20.36

12.6

14.63
Turnover rates, voluntary and involuntary, of all Tecan by gender 
Gender group

Voluntary
turnover rate (%)

Involuntary
turnover rate (%)

Total turnover rate (%)

Female employees

7.06

1.79

8.85

Male employees

7.81

3.67

11.48

Not disclosed gender

0.03

0.00

0.03

Total global employees

14.9

5.47

20.36
Diversity, equity and inclusion
Tecan aims to offer a workplace free from discrimination, in which each employee has equal opportunity to reach their full potential. This is an essential element of a positive workplace culture, enabling Tecan to have a beneficial social impact and strengthening business performance. It is well-known that engaged and motivated employees are higher performers than those who are disenchanted or excluded from opportunities to flourish, and it is important to Tecan to offer high quality employment, another example of putting our corporate values into action. For these reasons, "Diversity, Equity and Inclusion" (DEI) is a sustainability focus area at Tecan.
Tecan's efforts as an employer support UN SDG 5.1, to "End all forms of discrimination against all women and girls everywhere" and contribute to UN SDG 5.5, "to ensure women's full and effective participation and equal opportunities for leadership at all levels of decision-making in political, economic, and public life". They also support UN SDG 8.5, "to achieve full and productive employment and decent work for all women and men, including for young people and persons with disabilities, and equal pay for work of equal value."
Tecan conducted employee engagement surveys in 2020 and 2021 and attained particularly high scores on questions related to diversity and inclusion: over 90% of employees said that people at Tecan are treated fairly regardless of their race or ethnic origin, sexual orientation, disability, or their gender. Employee feedback provided the welcome confirmation that Tecan is succeeding in its aim to offer a positive culture and a workplace free from discrimination, in which each employee has equal opportunity to reach their full potential. The strong message from employees that they feel secure to be themselves at Tecan has been reflected in our employer branding, inviting prospective colleagues as well to "Stay unique and make it count."
Tecan's commitment to diversity and inclusion is incorporated in the Code of Conduct, Human Rights and Responsible Business Practices policy, and Supplier Code of Conduct, all of which are found on tecan.com, as well as in Tecan's internal Employment Principles. In cases where these policies are contravened, employees and other stakeholders can report this anonymously via Tecan's independent third party whistleblower service, as described in the Governance section of this report. In 2022, five whistleblower hotline reports were made covering various topics, investigations found no breaches in four instances and one investigation is continuing, on a topic outside of the scope of DEI.
Tecan aims for greater diversity in senior management, and in recent years initiatives have been introduced that are known to increase gender equality in this regard, including:
Flex time, allowing employees wherever possible and subject to local law, to choose when their required worktime is completed
Support of part time work, which encourages equal sharing of caregiver responsibilities
Diversity mentoring, a global program designed to embrace, support and empower diversity by matching selected candidates with members of senior management who receive training for this program.
Tecan joined WeAdvance in 2020, and is therefore able to offer employees access to the WeAdvance cross-company exchange and mentoring program as well as to research and events offered by the association. The goal of WeAdvance is to "reach a sustainable minimum of 30% female representation at all management levels across all member companies by 2030."
An equal pay audit conducted in 2021 and verified by an independent third party auditor showed no gender-based inequality in pay at Tecan in Switzerland, and it is anticipated that the same audit will be carried out in additional Tecan locations in future.
In 2022, two Tecan managers participated in the United Nations Global Compact program "Target Gender Equality", an accelerator initiative structured around facilitated performance analysis, capacity building workshops, peer-to-peer learning and multi-stakeholder dialogue at the country level. Tecan participated in the sessions for Switzerland and Liechtenstein, and Tecan's CEO sponsored the participation as ambassador. The program results in a tailored action plan for participating companies, which is being developed for Tecan in Q1, 2023, and will be implemented from 2023 onwards.
In Tecan US, Employee Resource Groups (ERGs) provide new employees with welcoming communities of colleagues with shared interests and experiences, and these groups also highlight diversity within Tecan. Te-CAAP (Tecan Committee of African American Professionals), an ERG formed in 2020, continues to support a culture built on inclusion, awareness, and connections to each other. Te-CAAP's mission is "to champion a positive and inclusive environment for all African diaspora employees, and to foster education, discussion and dialogue among colleagues, inspiring awareness and growth within the company." Outreach and support for local communities is also an aim, as well as strengthening bonds and providing a change of pace through social events.
In 2022, Te-CAAP organized a Day of Service and a food bank drive in honor of Martin Luther King day, and throughout February noted Black History Month with a weekly awareness campaign highlighting the National Museum of African American History and Culture in Washington, D.C., the NAACP (National Association for the Advancement of Colored People), the connection between the quaint Swiss Alpine town of Saint-Maurice in the Canton of Valais and the Roman military leader of the same name from Egypt, and the Divine 9 of the US Historically Black Colleges and Universities. Juneteenth was also recognized, with a guest speaker providing an insightful perspective on Juneteenth – The Freedom to Be. "Journey to the Caribbean" combined a Caribbean-themed social event including Caribbean cuisine along with the chance to learn about the contribution Caribbean Americans have made to the US since its founding. The "On the Same Page" book club, launched jointly with the ERG Women Empowering Women, continues this dual approach with lively discussions about social justice-themed novels.
WEW (Women Empowering Women) was founded as an ERG in 2021, and has 23 US-based members. A monthly newsletter highlights "The Women of Tecan," and monthly mixers allow members to get to know each other better, network, and support one another. Events organized by WEW in 2022 included an International Women's Day Virtual Event sharing short videos around the year's theme "Break the Bias," and a celebration of Women's History Month, sponsoring a series of interactive internal social media posts centering on women pioneers throughout history. Along with the ERG Service Women Empowering Women, WEW co-hosted an International Women in Engineering Day virtual event with a Ted Talk by Debbie Sterling, the founder of Goldieblox, and Women's Equality Day was marked with a virtual event sharing a Ted Talk by Valerie Alexander on "How to Outsmart your own Unconscious Bias."
In 2022, WEW supported the global not-for-profit organization Dress for Success, which is dedicated to empowering women to achieve economic independence by providing a network of support, professional attire and the development tools to help women thrive in work and in life. Combining the drive for equality with community engagement WEW hosted a Dress for Success fundraiser, raising over $1300 for Dress for Success Worldwide through initiatives including collecting clothing in Tecan's North Carolina office, donating gift cards to the local NC Chapter of Dress for Success, and inspiring the donation of clothing directly to other local chapters by WEW members outside of North Carolina. As with Te-CAAP, WEW events are open to all Tecan colleagues and are playing a significant part in creating the positive workplace culture Tecan strives to uphold.
Being the employer of choice
Tecan's team is comprised of experts from different fields and professions working together to fulfil Tecan's purpose: improving people's lives and health by empowering our customers to scale healthcare innovation globally, from life science to the clinic. The team is making their contribution count – not just as skilled professionals, but also as unique individuals who solve challenges and inspire others to follow their lead. To emphasize who we are and what makes us special as an employer, Tecan launched in 2022 the employer branding journey "Stay unique and make it count". Providing a positive workplace culture gives room to colleagues to experiment and grow, fostering innovation and therefore providing benefits to all our stakeholders.
Tecan goes beyond the ethical behavior expected of good employers, offering a range of benefits, trainings and development globally.
Incorporating feedback from employees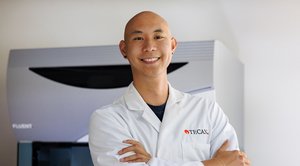 Appreciation of Tecan's efforts to nurture an inclusive, positive workplace culture has been reflected in the results of employee surveys carried out in 2020 and 2021, which led to Tecan's certification as a Great Place to Work™ in Switzerland; Tecan was re-certified in 2022. The certification follows independent, anonymous Trust Index™ surveys of all employees, providing a clear and accurate picture of the workplace culture. In these surveys, survey participation increased from 78% in 2020 to 86% in 2021, with 77% of employees stating that Tecan is a great place to work (an increase from 75%) and Tecan's overall Trust Index score improving from 69% to 73%.
In 2022, Tecan carried out a survey among our newly integrated colleagues who joined as a result of the 2021 acquisition of Paramit Corporation, asking about levels of satisfaction with career opportunities, leadership, pay and benefits, and communication at Tecan. Survey participation was high at our Morgan Hill, USA, site at 84%, but lower in Penang, Malaysia, at 38%, and this will be followed up on in 2023. Combined across the two sites the satisfaction rate was a very positive 89%, with 74% responding that they would refer family and friends to work at Tecan. Culture and Leadership workshops were carried out at both sites in 2022, and this engagement will continue.
A global survey of total employee rewards was held in 2022, seeking feedback from Tecan's three regions, Europe, the Americas, and Asia Pacific. This was conducted via digital focus groups with more than 1,000 employees worldwide participating, enabling us to better understand our teams' needs with respect to our compensation and benefits offering. It was clear from the survey that most employees are proud of working at Tecan and of the impact we have on the world. Flexible working hours and a positive working environment with good colleagues were also cited as important "reasons to remain" with Tecan. Areas noted for improvement included requests for a clearer, more structured approach to career progression and salary levels, technology and workplace processes, and more training in leadership, IT, and project management.
Follow-up actions to the surveys have been grouped into the areas: Re-thinking Leadership, Opportunities for Innovation, and Compensation and Benefits. In response to employee feedback, the Management Board (MB) renewed its focus on Tecan's leadership principles: courage, curiosity, and respect and brutal honesty. Tecan's Chief People Officer and her guests have discussed the Leadership Principles in the "People Podcasts", and, as a result of survey feedback, these principles are included in the annual performance appraisal process and are part of the recently introduced mid-year review session. Outstanding leadership was celebrated at the 2022 Global Leadership Conference with Leadership Awards, to highlight the qualities Tecan expects from all senior managers. The MB also organized two days of leadership development for Tecan's most senior managers.
Based on survey results, it was also decided that the 2021 "fall forward" initiative will continue in 2022: employees are encouraged to take well-calculated risks, not to be afraid of failure but to learn from experience and move forward fast. Existing opportunities for innovation also include the "Time-boxed Innovations" initiative managed by the Research and Development team. Formed in 2014, more than 90 Time-boxed innovations have been successfully pursued or are still ongoing, covering areas such as liquid handling, sensors, mechanical design, software and process control. In addition to these, September 2022 saw the launch of the "Dream Big" ideation campaign by Tecan's CEO. This seeks to leverage the collective brain of Tecan and discover the next big breakthrough in our product and service offering. Close to 300 ideas were submitted, and these will be reviewed by our teams in the coming months. The most promising will be added to our innovation pipeline for further development.
The third 2022 MB initiative in response to employee feedback looks at how Tecan rewards employees for their work, going beyond simple, financial compensation and looking at the total rewards package. While this initiative continues, there were some milestone achievements in 2022. A significant change was in flexible working arrangements, designed to help employees to balance their professional and private responsibilities. The existing arrangements for flex time and part-time working remained unchanged, and two new pilots were launched: 10 days working from anywhere, and learning hours, as described in the Learning and Development section of this report, below.
Within Tecan, a "pulse check" survey was carried out late in 2022, asking one question: had the actions responding to the previous surveys been successful? More than one thousand employees answered, with 70% having felt a positive impact, 28% seeing no impact yet and 2.5% perceiving a negative impact. In future, employee surveys will be carried out globally every two years, with the goal that by 2025, increased engagement survey participation and trust level scores are achieved, compared to the 2022 baseline.
To support employee's health and well-being, the Männedorf office space has height-adjustable ergonomic workstations, abundant natural light, free fresh fruit provided daily and free-of-charge standup paddleboards for use on Lake Zurich. Globally, a program to help colleagues strengthen resilience in difficult times was added to Tecan's online learning portal in 2021, and continued to be a resource in 2022. Colleagues in China, faced with an extended period of COVID-related lockdown, tapped into a series of online activities organized by local colleagues to combat isolation and keep spirits lifted.
2022 saw celebrations both for the integration and rebranding of Paramit, and the 50th anniversary of an earlier Tecan acquisition, Cavro. Activities welcoming Paramit colleagues included bringing in an array of the Morgan Hill, California, area's best food trucks and a performance by Tecan's in-house rock band, The Dilutorz. Cavro's anniversary was celebrated with parties in San José, California, as well as Switzerland, Japan and China. Tecan's internal social media channel lit up with photos and stories shared, strengthening bonds around the world.
Transparent communication is valued at Tecan. Senior management team members are approachable and accessible, and the teams' best practices, learnings and successes are shared regularly through channels from newsletters to internal conferences, the internal social media platform, and in 2022, Tecan's newly launched intranet, The Dot. Communications are also facilitated with podcasts, and monthly video messages from Tecan's CEO, which often generate informal follow-up discussion on the internal social media platform. Tecan employees describe their experience working at Tecan on the career pages.
One of Tecan's strategic initiatives is to build, empower and strengthen people in order to achieve their maximum potential. Via the Learning@Tecan program Tecan offers a wide range of trainings built upon its values of trust, highest standards and ambition. Trainings are offered both internally or externally and they are conducted in various forms such as instructor-led, virtual, and self-learning. Employees may choose from a variety of courses around topics like Leadership & Culture, Skills Learning and Exchange@Tecan. The Learning@Tecan Program constantly evolves to meet the changing needs of employees and the organization. It is also adapted to the local needs across the different sites and organizations around the globe. In 2022, Learning@Tecan launched a new interface to allow for scalability and facilitate the learning and engagement of all learners worldwide.
Tecan operates in highly regulated markets like the diagnostic sector. Therefore ongoing professional and continuing training is a key requirement critical to business. Due to strict industry-specific requirements, Tecan must comply with requirements and guidelines set forth by various supervisory authorities and must also demonstrate that its employees possess the required knowledge. Aided by an SAP-based system, Tecan ensures that training processes are carried out to a sufficient standard throughout the company. Each individual employee receives a personalized training profile, enabling employees and line managers to check and update the current training status. It also ensures that information on training levels is available electronically at all times for audits. Tecan is working continuously to develop and improve this learning system. It is intended to provide an effective performance record and offer employees the best possible training opportunities.
In 2022, Tecan was able to extend training opportunities by offering all employees access to LinkedIn Learning, and 20 hours of paid working time in which to pursue this. Trainings conducted by Product Management, mandatory trainings assigned via the online Learning Services Organization platform, and external trainings organized and financed by line managers are also among the development opportunities provided at Tecan.
Tecan focuses on developing its top talent and future leaders through the global talent management program Next Gen Tecan, initiated in 2019. The aim of this 18-month long program is to offer nominated employees a broad experience within Tecan. In addition to workshops focused on different aspects of personal and professional development, it comprises a personal mentoring from one of the Management Board members. The second phase provides an opportunity to get to know Tecan better, including deep dives in different departments, sites and regions. The third phase focuses on concrete projects, each sponsored by members of the Management Board. Ten colleagues have completed this program and another 11 enrolled in 2021, continuing into 2023. The first ten participants worked together to successfully complete three projects, and some have since undertaken new roles within Tecan, including follow-on work to the successfully delivered projects.
To foster personal growth and career development, Tecan maintains a mentoring program that is available to all employees. In addition to the general program, special programs such as diversity mentoring are offered. The mentoring program can help employees in meeting their career goals, get practical advice, encouragement or support, and further develop capabilities and personal skills. Overall, it supports networking within the company and has a positive impact, improving leadership and social competencies.
Tecan's annual performance review process is offered to 100% of our employees, and in 2022 was carried out for 82.15%. Line managers are also encouraged to seek employee input and provide regular feedback regarding performance outside of the formal review process.
Tecan participates in providing high quality apprenticeships, to train future generations. There were 17 people enrolled in Tecan's Swiss apprenticeship program in 2022, contributing to UN SDG 8.6, to "substantially reduce the proportion of youth not in employment, education or training."
Excluding apprenticeships, on average Tecan employees enjoyed an estimated 33.51 hours of training per employee in 2022, with a total of more than 8,000 hours spent on Learning@Tecan courses, amongst 33 types of trainings.
Gender Group

Average hours of

training provided per employee

Average hours of training provided per employee including 20 hours

Tecan Learning

Per female employee

11.46

31.46

Per male employee

14.50

34.50

Per employee globally

13.51

33.51
---

In total, CHF 60,000 was donated in 2022 to the four charities highlighted here.
World Cancer Research Fund
The World Cancer Research Fund (WCRF) strives to ambitiously address preventable cancers around the world through research on the effects of diet, nutrition, body fatness and physical activity on cancer and cancer survival. WCRF's vision is a world in which no one develops a preventable cancer, and the organization support scaling research efforts to influence innovative public health policies to arrive at that vision.

St. Jude Children's Research Hospital, Memphis, Tennessee
St. Jude works tirelessly to understand, treat and defeat childhood cancer and other life-threatening diseases. Enabling access for all children – no matter their family's means or background – the hospital has helped push the overall childhood cancer survival rate from 20% to more than 80% since it opened more than 50 years ago.

Malaria Consortium
Malaria Consortium saves lives and improves health in Africa and Asia by combatting malaria – as well as pneumonia, dengue, malnutrition and diarrhea – through the promotion of universal health coverage. The charity explores beyond current practice, to try out innovative ways – through research, implementation and policy development – to achieve effective and sustainable management and control of malaria.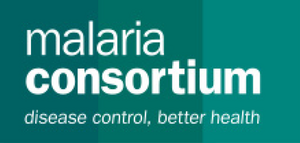 Sickle Cell Society
The Sickle Cell Society seeks to represent and improve the overall quality of life of those affected by sickle cell disease. People born with these disorders suffer anemia and bouts of severe pain, as well as running the risk of severe health complications. Sickle Cell Society strives to scale the impact of medical research. It works to make information and treatments available to the many.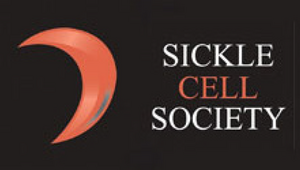 ---
Tecan is committed to being a good corporate citizen, to have a positive social impact at locations around the world by offering high-quality employment and by engaging with the communities in which employees live and work through activities such as volunteering and financially supporting charitable organizations. This is one of the ways in which Tecan can live up to the sustainability promise "Our products add value to society, our business practices do, too."
Community Engagement activities are often organized by local teams, in line with Tecan's values but not shaped by specific policies or commitments. Engagement is non-political and voluntary, and the activities are typically described via Tecan's internal social media and intranet channels, giving participants the opportunity to highlight what they've done and who has benefitted. Fixed targets and key performance indicators to learn about the effectiveness of the efforts are generally not applied. There are no formal channels tracking the success of these efforts, as the resources required for this would be beyond the perceived benefits of the time needed. An exception to this general approach is the global engagement effort "Tecan Gives Back," which tracks engagement of participants and applies learnings with the aim of increasing engagement year on year. "Tecan Gives Back" is a month-long fund-raising and engagement campaign created in 2020, to celebrate Tecan's 40th anniversary. Now held annually, the campaign sponsors employees as they undertake fitness and wellness activities, as well as time spent volunteering and on restorative activities such as creative work, reading and playing a musical instrument. "Tecan Gives Back" combines several factors important to the company: support for charities, engagement with local communities, promotion of the health and well-being of Tecan colleagues, and promoting the opportunity for employees to engage with colleagues beyond their usual day to day network. Kilometers covered are tracked or assigned to time spent, and the related app enables progress to be followed on leaderboards, as well as allowing for team discussions and the sharing of stories and photos from Tecan colleagues around the world. The number of Tecan Gives Back participants increased in 2022, and the number of kilometers recorded was almost 40% higher than in 2021. This year, the campaign was also shared externally, promoting Tecan's support on social media and in partners' communication. Lessons learned from 2022's Tecan Gives Back include potentially carrying out the event in June in 2023, to increase participation and avoid overlapping with other events being highlighted by internal communications.
Local community engagement in 2022 included a total of CHF1,200 raised for the Swiss Cancer Foundation by Tecan's in-house rock band, The Dilutorz, through a raffle for copies of their newly released album. Paramit colleagues participated for the 10th consecutive year in a local holiday season gifts-and-food donation program, providing personalized contributions to almost 100 local children and their families. And in North Carolina, more than US$1,300 plus numerous donations of clothing were raised for Dress for Success Worldwide.