2022 was another successful year for Tecan with strong double-digit sales growth driving sales well beyond CHF 1 billion. We are very pleased with the positive commercial dynamics, our high operational resilience and our overall financial performance, especially the growth of the underlying business. The direct and indirect effects of the COVID-19 pandemic reshaped many laboratory processes, leading to strong overall demand for automation in research, pharma and diagnostic laboratories. We've made inroads into many new accounts in the Life Sciences Business and gained numerous new partners in the Partnering Business, which position us well for continued future growth. We are also particularly pleased with the very strong performance of Paramit, and the excellent progress with the integration. The expanded capabilities we have as a company, together with Paramit, allow expansion into new markets and support growth opportunities on a broader scale. Underpinning this of course is Tecan's strong corporate culture, which is based on trust, ambition and highest standards. Our people are highly engaged and passionately support our existing and new customers, and it's very rewarding to see everyone's commitment to improving people's lives and health. On that basis we recorded a successful 2022, and look forward to continuing our positive momentum in 2023.
Dr. Achim von Leoprechting
Chief Executive Officer
Dr. Lukas Braunschweiler
Chairman of the Board
Financial results full-year and second half of 2022
Full-year order entry increased by 17.3% to CHF 1,132.9 million (2021: CHF 965.4 million), or by 17.6% in local currencies. On an organic basis, i.e. excluding acquired Paramit for the first seven months of the year, order entry was down by 0.2% in local currencies, compared to the substantial order entry achieved with COVID-related orders in the prior-year period. Order entry for products not related to COVID testing continued to be strong throughout 2022. In the second half of the year, order entry increased by 2.8% in local currencies and was down by 2.4% in local currencies on an organic basis.
Sales for fiscal year 2022 climbed by 20.9% to CHF 1,144.3 million (2021: CHF 946.6 million), corresponding to a growth of 21.3% in local currencies. Overall sales growth also benefited from the pass-through of higher material costs at Paramit that was recorded as part of revenues (around 3 percentage points growth contribution to total revenues). Organic sales increased by 1.8% in Swiss francs and by 2.2% in local currencies, thereby more than offsetting the substantial decline in COVID-related revenues recorded in the prior-year period. Estimated COVID-related sales in 2022 were around CHF 60 million, a substantial decline compared to the estimated CHF 150-170 million in 2021. Growth of non-COVID-related revenues in 2022 is estimated in the mid-teens percentage range in local currencies.
Sales in the second half rose by 13.7% in Swiss francs and by 13.8% in local currencies. Organic sales in the second half of the year increased by 7.8% in Swiss francs and by 8.2% in local currencies with no meaningful contribution from COVID-related revenues (estimated at only around CHF 10 million compared to an estimated CHF 30-40 million in the second half of 2021).
Adjusted operating profit before depreciation and amortization (earnings before interest, taxes, depreciation and amortization; EBITDA) increased by 7.2% to CHF 229.9 million (2021: CHF 214.5 million). The adjusted EBITDA margin was 20.1% of sales (2021: 22.7%), in line with the communicated outlook of an adjusted EBITDA margin of "around 20% of sales". On an underlying basis, excluding the negative impact of the exceptionally high material-related costs and the pass-through of increased material costs without margin, the adjusted EBITDA margin would have reached 21.8%.
Adjusted net profit1 amounted to CHF 154.4 million (2021: CHF 152.1 million), while adjusted earnings per share1 reached CHF 12.14 (2021: CHF 12.35). Reported net profit for 2022 was CHF 121.1 million (2021: CHF 121.7 million). This figure includes integration-related costs in connection with the Paramit acquisition (CHF 13.6 million) as well as the accumulated amortization of acquired intangible assets (CHF 23.5 million).
Cash flow from operating activities reached CHF 128.3 million in 2022 (2021: CHF 169.9 million). Increased inventories and safety stock to ensure delivery capability in times of tight material supply, as well as higher income tax payments, had a negative impact on cash flow. After a short period of net debt to partially refinance the Paramit acquisition, Tecan has already restored its net liquidity position to CHF 41.2 million (cash and cash equivalents plus short-term time deposits less bank liabilities, loans and the outstanding bond).
Details on the course of business of the Life Sciences Business and Partnering Business segments and regarding the regional development of sales are discussed in the Chief Financial Officer's Report.
Operating highlights 2022
Tecan made significant progress in the integration of Paramit Corporation, an acquisition that was successfully completed on August 2, 2021. With a common culture, closely aligned values and complementary capabilities in operations and development, the combined company has already proven its attractiveness to existing and new customers. The move of Tecan's site for Cavro components from San Jose, California, to the Paramit facility in Morgan Hill has progressed well. In addition, the transfer of series production of certain liquid handling components from San Jose to the Paramit plant in Penang, Malaysia, was successfully concluded in the second half of the year. This necessary expansion of production capacity for Tecan's Cavro OEM components will allow the high and growing demand for these products to be met in the future, with cost synergies expected from 2024 onwards.
A focus area throughout 2022 was to maintain resilient operations and to successfully mitigate supply chain and freight challenges in times of continued uncertainty. Tecan's global manufacturing and business operations teams continued to be effective in securing undisrupted supplies and support for customers. By implementing various operational mitigation measures across all sites, they were able to ensure the availability of cargo space and certain materials.
In 2022, Tecan launched various new products, further building on its application-focused product portfolio in both business segments. In particular, the automated genomics portfolio was significantly expanded. This included launches of innovative entry level and mid-range solutions for next-generation sequencing (NGS) library preparation in the Life Sciences Business, MagicPrep NGS and DreamPrep™ NGS Compact. MagicPrep NGS is an automated benchtop library preparation system that transforms time-consuming and error-prone procedures into a simple, robust experience with a setup time of only 10 minutes. The DreamPrep NGS Compact is a benchtop solution that comes with an optimized configuration to run almost any NGS protocol. Compared to the larger DreamPrep NGS, it has a smaller footprint to fit in every lab and is the ideal solution for low-medium throughput. Key reagent introductions for genomic applications were related to the launch of the MagicPrep NGS system.
During 2022, Tecan successfully concluded several development projects and started commercial supplies for new customers in the Partnering Business. This included an advanced genomics system for a leading diagnostics company.
Tecan has been further building on its broad sustainability activities. At the beginning of the year, Tecan signed the commitment to the Science Based Targets initiative (SBTi) to reduce greenhouse gas emissions in line with climate science. During 2022 the total carbon footprint calculation was completed, identifying the largest sources of emissions and enabling Tecan to develop a robust and credible emissions reduction plan.
In June, Tecan was again officially certified as a Great Place to Work®. The certification follows independent Trust Index™ employee surveys conducted by the international research and consulting company Great Place to Work® that provide a clear and accurate picture of the workplace culture. The new certification is based on the second survey from 2021 that saw both higher participation rates and even an improved "Trust Index" score compared to the first survey in 2020.
The new 2022 Sustainability Report provides a comprehensive overview of Tecan's sustainability program and is published as part of the Annual Report 2022.
Most of our focus areas for 2023 are a continuation from the previous year. For the most part, they involve the further consistent implementation of our successful strategy. However, we continue to evolve our planning and execution as we pay close attention to various customer segment developments and ongoing geopolitical challenges.
Our operational priorities for 2023 will again focus on staying resilient in continued times of uncertainty. It remains key to be effective in securing undisrupted supplies and support for customers as availability of certain materials, in particular electronic components such as microchips, continues to be a challenge. In view of the very positive integration progress of Paramit, we aim to successfully complete the transfer of production of Cavro components to the Paramit sites in Morgan Hill, California, and Penang, Malaysia, by mid-2023 and to close the Cavro production site in San Jose, California.
The integration of Paramit will also continue to be a focus from a commercial perspective. We receive very positive customer feedback that with our three synergistic product and service offerings in our Partnering Business we can indeed pursue a joint commercial strategy to achieve sales synergies and win new customers, especially in the USA. Increasingly, we will also take advantage of the expanded capabilities in research and development to bring an integrated approach to even more OEM customer projects from research to IVD and medical devices. In addition to serving new customers, we will also focus on supporting numerous Partnering Business customers in successfully launching their products on the market.
In the Life Sciences Business, we are focused on maintaining the strong momentum of the business and driving further market share gains and territory expansion programs, as well as leading the market with innovations in our key application areas of genomics and protein, cell and tissue analysis. We will continue to execute our digital strategy with the launch of enabling new digital solutions for enhanced usability and laboratory management as well as the further expansion of our eCommerce, remote product demonstration and customer service capabilities.
To support both of our businesses, we will continue to invest substantially in research and development to position the business for sustained accelerated growth. Our focus remains on the development of application-specific products for the defined core application areas, genomics, protein analysis and cell and tissue analysis as well as selected medical applications. We will continue to increase our modular systems offerings for complete solutions also with enabling reagents, functional consumables and innovative software products. Digitalization overall is an ever growing element of our R&D activities, which in this field include intelligent automation controls, cutting edge user interfaces, smart components, cloud-based application support and service digitalization.
As we approach the end of a successful integration of Paramit, we are also refocusing on inorganic growth through acquisitions. M&A remains a key element of our corporate strategy, to complement our own commercial and R&D activities and accelerate our overall positive development in our strategic focus areas.
These activities are also part of our broad focus on growing our business sustainably. It is a conviction for us that our products, services and business practices add value to society. The interest of our investors, customers and our own employees in how Tecan approaches environmental, social and governance topics and ensures a positive impact is higher now than ever before. We appreciate this interest and remain as ever committed to transparently describing our activities, through formal reporting channels such as CDP and S&P CSA, as well as in our own sustainability report – now in its 16th annual edition. Key highlights in 2022 included completing our total global carbon footprint to enable submission of greenhouse gas emissions reduction targets to the Science Based Targets initiative, and again achieving Great Place to Work™ certification in Switzerland. The activities enabling us to achieve this certification, and the surveys gathering feedback from our colleagues, are carried out globally and the high and increasing level of engagement is a success we value greatly.
In 2023, we will continue investing in our employees, scaling our leadership development program among our senior leaders, upskilling, and carrying out "pulse checks" to monitor the health of our organization and evolve accordingly. Our refreshed employer brand communications and thriving workplace culture enable us to attract talented individuals, facilitating Tecan's growth ambition.
These initiatives and further elements of our broader sustainability program are embedded in Tecan's group strategy as an integral part of our strategic initiatives. More details can be found in the Sustainability Report.
Tecan expects demand for life science research, diagnostics and medical technology solutions to remain solid in all relevant end markets despite ongoing global economic uncertainties. Tecan therefore forecasts organic sales growth in the mid single-digit percentage range in local currencies for the full year 2023. This forecast assumes organic sales growth in the high single-digit to low double-digit percentage range, excluding the negative impact of lower COVID-related sales (approximately -4 percentage points) and the reduced pass-through of material costs (approximately -1 percentage point).
Tecan expects an adjusted EBITDA margin, excluding acquisition and integration-related costs, at least at the 2022 level of around 20% of sales. This outlook assumes lower integration costs in 2023 compared to 2022. In contrast, Tecan expects the reported EBITDA margin to increase by 20-30 basis points in 2023 despite ongoing inflationary pressures.
Tecan also reiterated its mid-term outlook, in which the company expects to continue to outperform the average growth rate of the underlying end markets with an average organic growth rate in the mid to high single-digit percentage range in local currencies, while continuously improving profitability.
The expectations regarding profitability are based on an average exchange rate forecast for full year 2023 of one euro equaling CHF 1.00 and one US dollar equaling CHF 0.92.
Integration and acquisition-related costs are expected to be in the low-teens of millions in Swiss francs in 2023, the accumulated amortization of all acquired intangible assets is expected to amount to around CHF 20 million.
As always, the outlook 2023 does not take account of potential acquisitions during the course of the year.
On behalf of the Board of Directors and the Management Board, we extend our thanks to our colleagues around the world for their consistently strong efforts, growing with Tecan and bringing us to this latest company milestone. We would also like to express our appreciation to our customers and shareholders for their ongoing trust, and we look forward to continuing to successfully steer Tecan's profitable growth in the year ahead.
Männedorf, March 9, 2023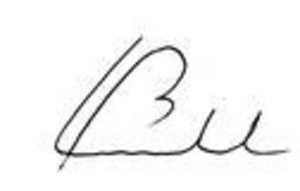 Dr. Lukas Braunschweiler
Chairman of the Board

Dr. Achim von Leoprechting
Chief Executive Officer